Video: Part 4 – Implementing Drag & Drop functionality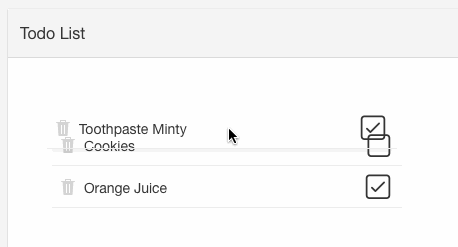 Do you want to add Drag & Drop functionality to your APEX applications?
That's what this video is all about.
You'll see me working on the list created in the previous episodes (Part 1, Part 2 and Part 3) and add the necessary JS to implement.
During the video, I follow this companion blog post (rimblas.com/blog/2016/08/implementing-drag-drop-in-your-apex-applications). Bookmark it and use it as a reference in the future.
In this 41 minute video you'll find:
02:08 to 03:22 — Add the jQuery UI library to the page.
03:23 to 04:40 — Explaining how elements get re-arranged.
04:40 to 08:02 — Make region/report sortable.
08:02 to 16:04 — Identify the elements to sort and explaining how we actually capture the new order.
16:05 to 24:17 — The AJAX call to save changes (plus some debugging), wrapping up.
24:18 to 42:25 — Implementing the same thing on a regular Classic Report.
Part 4: Adding Drag & Drop functionality from Jorge Rimblas on Vimeo.
* Music licensed from Envato's AudioJungle.